A survey conducted by the Publisher Nigeria financial experts at the Bureau De Change (BDC) market in Lagos, Nigeria's commercial city, Monday afternoon, May 23, 2022, showed that the naira to usd exchanged at N605/$1, failing to maintain the N580 position of 1 dollar to naira it stood for weeks, months after USD to naira exchanged for N530/$1.
Dollar to naira exchange rate for Monday, May 23 goes for [N600 to buy and N605 to sell].
| | |
| --- | --- |
| Dollar to Naira (USD to NGN) | Black Market Exchange Rate Today |
| Buying Rate | 600 |
| Selling Rate | 605 |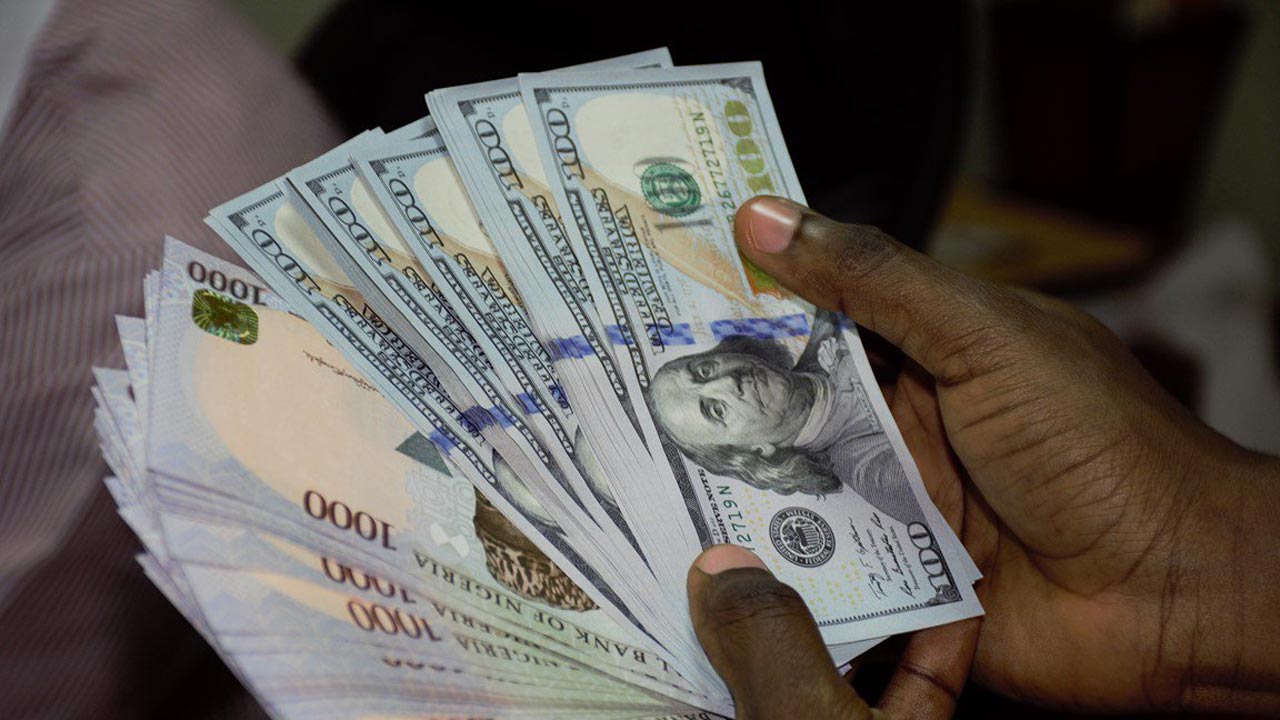 Newsone Nigeria reports that the players in the parallel market better known as the black market bought a dollar at N600 and sold for N605 on Monday afternoon, May 23, 2022.
The exchange rate between the naira to dollar and dollar to naira on Monday afternoon showed that the Nigerian official currency, the naira has fallen against the United States dollar months after a steady rise which saw it gain over N25 since it fell to its lowest of N575 to a dollar on September 20, 2021.
Meanwhile, Newsone Nigeria reports that this is coming months after the Central Bank of Nigeria (CBN) had on July 27, 2021, suspended foreign exchange (forex) sales to BDC operators and directed all those with a genuine need for forex to revert to banks. The naira lost value at a whooping N85 to the dollar in less than two months from N490/$1 to N575/$1 on September 20, 2021.
Even though the dollar to naira opened at the parallel market (black market) at ₦600 per $1, Newsone reports that the Central Bank of Nigeria (CBN) does not recognise the parallel market, otherwise known as the black market. The apex bank has therefore directed anyone who requires forex to approach their bank, insisting that the I&E window is the only known exchange.
Disclaimer: NEWSONE NIGERIA does not set or determine forex rates. The official NAFEX rates are obtained from the website of the FMDQOTC. Parallel market rates (black market rates) are obtained from various sources including online media outlets. The rates you buy or sell forex may be different from what is captured in this article.